Click here for AGM 2022 Agenda.
Who are we?
Based in a city region of enterprise, innovation and diversity, The Arts Society Bristol seeks to enhance and extend enjoyment of the arts through rigorously selected lecturers and local volunteering, backed by a national team of specialist support.
Our membership year runs from 1 July to 30 June and the annual subscription includes our lectures on a wide range of subjects - from Banksy and Botticelli to Tigers in Arts via Prehistoric Potters - and membership of the national Society with their excellent magazines (posted directly to members), various additional lectures and other information of interest.
In addition to the lectures, we usually organise 2 Study Days a year and visits, all of which tend to book up rather quickly and we have a variety of volunteering projects; we are particularly proud of our Church Recording and Youth projects.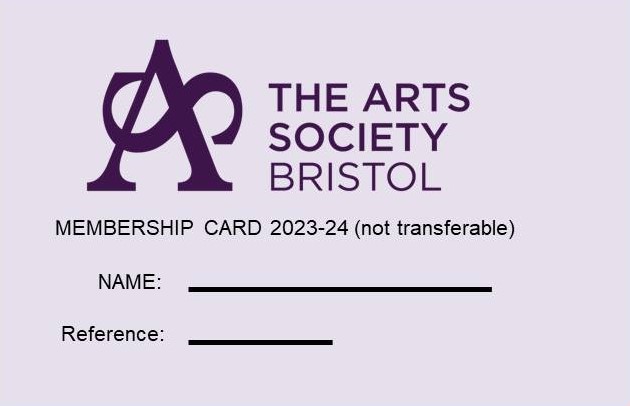 Membership
Our annual subscription for the full 2021-22 season is £47 which covers all our lectures from September to May and also includes membership of The Arts Society. We also ask for a one-off joining fee (usually £10) to help with administration costs. If planning to join us for the remainder of the 2021-22 season, please contact us for a revised subscription. If possible, electronic payment is preferable; please contact us for the link to our online application form or for "print & post" forms. Note that Visits and Study Days are charged for separately.
Gift Aid enables us to claim 25p for every £ of subscription. If you pay UK Income Tax, we would appreciate it if we can claim it on your subscription.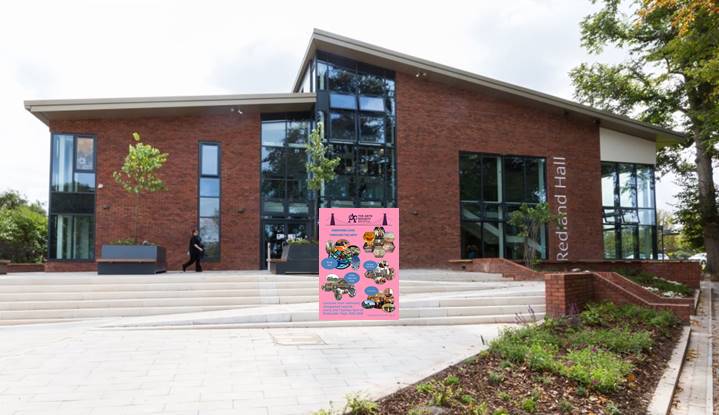 Lectures
Our Bristol Society lectures are usually on the evening of the 2nd Tuesday of the month. We are now back in-person at Redmaids' High. Doors open at 7:30pm, lecture starts promptly at 8pm. PLEASE consider current COVID-19 guidelines. For those who enjoy lectures at home, we will be presenting simultaneously via Zoom, join at 7:55pm.
Lectures are open to all members of The Arts Society Bristol and we welcome guests for a small donation. Please notify guest names (via our Contact Us form) &/or ask for Zoom link no later than lunchtime on the day of each lecture. Thank you.
Our first lecture this season was "Nomadic Tribes in Iran and Afghanistan" with Brian MacDonald which was excellent and Brian brought some beautiful examples of rugs, kilims, and salt bags for us to see! Our second hybrid presentation had some technical issues, which we believe are now resolved and we expect future lectures to be enjoyed wherever viewed.
See here for our 2021-22 programme.
Redmaids' High Details:
Click here for Google map of Redmaids' High.
And here for Site Plan.
EVENTS
Lectures ((Lecture Venue), Study Days, Visits
Tuesday 14 September Nomadic Tribes in Iran and Afghanistan with Brian MacDonald
Tuesday 12 October The History of Wine with David Wright
Tuesday 9 November Joaquin Sorolla, Painter of Light with Jacqueline Cockburn
Tuesday 14 December In the Kingdom of the Sweets with Nigel Bates
Summer Party 2022
(at extra cost for supper and lecture)
Tuesday 11 January (AGM) Sahara as Palimpsest with Eamonn Gearon
Tuesday 8 February Agatha Christie and Dorothy Sayers in London with Richard Burnip
Tuesday 8 March The Women Who Saved the Birds with Tessa Boase
Tuesday 12 April The Art of the Cartoonist with Harry Venning
Tuesday 10 May The History of the City of London through Stained Glass with Anna Warrilow
Wednesday 15 June (Summer Party) Baroque on a Roll with TonyRawlins (with guitar) at Bristol Golf Club. Hoping for fine weather!
Other

STUDY DAYS
Completed and much enjoyed - November 11th to Compton Verney
VISITS
Our 2022 Spring visit to Liverpool is now booking - see here
Our 2022 Autumn visit to Italy is now booking - see here
Our 2020 visit to Northumberland was also postponed; and has now run successfully this October. See here for the highlights